Chinese retailer Sun Art delays HK debut, reopens retail bids
July 15 - China's biggest hypermarket operator, Sun Art Retail Group Ltd , said on Friday retail investors will have six days to reconsider bids on the $1.1 billion initial public offering after the company revised figures in the IPO prospectus.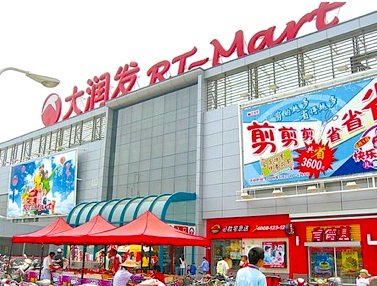 The company is a joint venture between Taiwanese conglomerate Ruentex Group and privately held French retailer Groupe Auchan SA.
The company confirmed a Reuters report on Thursday that discrepancies in the prospectus were related to historical earnings per share (EPS) figures.
Trading of the shares, originally set to start on Friday, was delayed to July 27 so that investors could assess "the potential impact of the EPS Clarification on their investment decision," Sun Art said in a securities filing.
The company had a 1-26 stock split on June 27, but its prospectus failed to change EPS figures based on the number of outstanding shares, the filing said. Sun Art changed EPS figures for the 2008, 2009 and 2010 years as well as for the three months to March 31 and will issue a supplemental prospectus on Monday.
In Taipei, shares of Ruentex Industries were about 3 percent lower in morning trade, and shares of sister company Ruentex Development were about 1.4 percent lower.
Analysts said that investors were more interested in the shares of Sun Art and were selling their holdings of Ruentex group companies to buy into the IPO.
The IPO drew massive interest from Hong Kong investors betting on surging consumer demand in China, with retail bids 41.1 times more than the number of shares initially offered.
The deal was only the second $1 billion-plus Hong Kong IPO this year to price at the top of expectations, after casino operator MGM China Holdings Ltd in May.
"Other than as disclosed, the company does not currently have any additional information relating to our financial or trading position or prospects of the company which is not otherwise disclosed in the prospectus," Sun Art said in the filing.
UBS AG , Citigroup Inc and HSBC Holdings Plc acted as joint global co-ordinators for the deal, with BNP Paribas SA , China International Capital Corp, Goldman Sachs Group Inc and Morgan Stanley also helping underwrite the offering as joint bookrunners.
KPMG audited Sun Art's accounts, according to the IPO prospectus.
(Reporting by Elzio Barreto in Hong Kong and Roger Tung in Taipei)
© Thomson Reuters 2022 All rights reserved.