Chinese officials asked to consume less luxury goods
As the the economy experiences a slowdown in China, the consumption of luxury goods is also hitting the brakes. And the most recent law enacted last week by the Chinese central government shows an effort at self-restraint during this more precarious phase.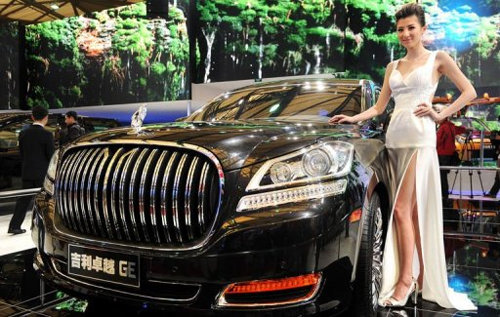 Luxury cars, considered too ostentatious for Chinese government officials / Photo: AFP
The population's discontent and their demand for greater transparency have prompted Beijing to supervise the lifestyle of its officials, explained the China Daily newspaper last week. This legislation affects party officials, members of the legislature, public prosecutors and other leaders of public institutions. Last March already saw the first belt tightening when some 98 ministries and state bodies were asked to publish their budgets and spending on cars, travel and entertaining. Ultimately, the submitted reports were apparently rather vague, but it was determined that officials had spent an estimated 10% of a 90 billion yuan budget (11.5 billion euros) for these three categories in 2011. There is a public call to see that this money be invested in health or education, and it seems to be having an effect. Government authorities want to simplify protocols for receptions and have decided to cap budgets for car rentals. Starting October 1, those officials who do not play by the new rules will even be penalized — a bad break for luxury car brands, which also depend on these clients.
But beyond cars, the move generally sends a strong signal from the Chinese government. After a phase where ostentation was commonplace, Beijing is advocating restraint. Melanie Foulquet, an analyst for JP Morgan quoted by WWD explains that "management of luxury goods companies, especially in apparel, watches and fine jewelery, have noted a slowdown in corporate gifting." The Chinese use such luxury gifts as a show of confidence in their business partners.
The upscale Hong Kong jewelry chain Chow Tai Fook is forecasting a downturn of more than 35% for its 2012 sales. Other international companies have also seen their business stalling this past quarter, a situation that could slightly curb the impressive growth of major players in the sector.
Copyright © 2023 FashionNetwork.com All rights reserved.