China to spend $925 million on clean energy
BEIJING (Reuters) - China will this year launch a fund with 7 billion yuan ($925 million) to spend on energy-saving projects such as efficient lightbulbs as it seeks to curb soaring demand for power, Chinese media reported.
The cash is part of a scheme unveiled by the country's top economic planner to tackle pollution and energy problems, which Beijing fears may fuel domestic unrest or international tension.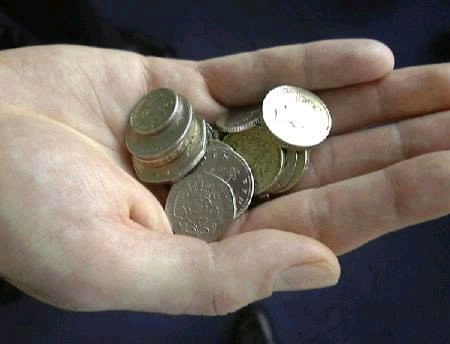 "We are facing a very vital situation to cut energy use," the China Daily quoted Ma Kai, head of the energy policy setting National Development and Reform Commission, as saying on Sunday.
If the country did not speed up efforts, it would miss ambitious targets for reducing energy intensity -- the amount of energy used to earn each dollar of national income -- Ma said when he unveiled 10 measures to save energy and cut pollution.
Beijing hopes to roll out 50 million efficient lightbulbs this year under the scheme, which will also pay for alterations to boilers, power generation with excess heat and development of oil substitutes, the China Daily reported.
The energy fund alone aims save 35 million tonnes of coal, China's main source of energy but also of acid rain-causing sulphur dioxide and greenhouse gases. The money in the fund would all be allocated by the end of 2007, the paper added.
China is poised to overtake the United States as the world's top emitter of carbon dioxide, but has resisted calls for emissions caps, saying its efficiency targets help cut emissions without denting growth.
Another 2.5 billion yuan ($330.4 million) fund will pay for biogas units in China's countryside, which create gas from human and animal waste, cutting use of coal or wood -- a key concern in areas plagued by deforestation.
Ma repeated an earlier pledge to include energy saving and pollution cutting efforts in assessments of provincial officials and managers at state-owned firms.
But blistering economic growth and mixed success in meeting efficiency goals suggest that Beijing is struggling to change priorities after years of promoting economic growth at any cost.
China said energy intensity fell 2.78 percent in the first half of this year from a year earlier, picking up pace from 2006.
But analysts said the fall was insufficient to enable China to achieve its goal of cutting intensity by an average of 4 percent a year through the end of the decade.
Energy efficiency in the coal, chemical, steel, textile and power sectors improved in the first six months of this year while efficiency in petrochemical and non-ferrous metals industries deteriorated.
($1=7.567 Yuan)
© Thomson Reuters 2022 All rights reserved.