China's Parkson eyes rapid expansion
By Kirby Chien
BEIJING (Reuters) - Hong Kong-listed Parkson Retail Group Ltd , China's largest department store chain, said on Wednesday it plans to invest in as many as 45 Parkson stores in the next five years, more than doubling its current network.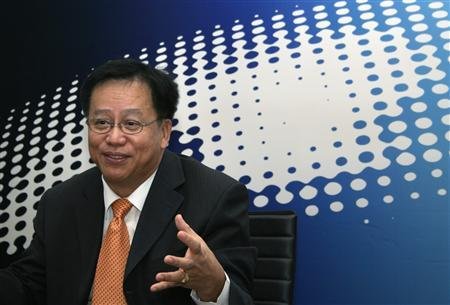 The company has an annual plan to open 4-5 greenfield stores, purchase 1-2 third-party stores and buy out 1-2 stores in which it has a minority stake, keeping up with growth in Asia's second-largest retail market after Japan.
"That is an average," Chief Executive Chew Fook Seng told the Reuters China Century Summit. "One year we could open three or five stores, and another we could open 10 or 12."
The rapid expansion would more than double the 39 stores -- 27 self-owned and 12 managed stores -- it now operates in China.
"We reckon in China there are at least 50 cities that can have at least one Parkson store," Financial Controller Tan Guan Soon said at the summit, held at the Reuters office in Beijing.
Department stores account for just 3 percent of total retail sales in China -- less than a third of the penetration rate in developed markets -- but the sector is fragmented and competition is intensifying from rivals such as Wal-Mart Stores Inc. and Carrefour S.A. .
In addition to branching out into third-tier cities, Parkson sees opportunities in cities where it already has stores.
"We feel we can operate 5-6 stores, even seven stores in Beijing. It is a big city," said Chew.
Parkson has three stores in China's capital.
That fast expansion will not dampen the company's same-store revenue growth, which it expects to remain at around 20 percent into next year.
"In the first half of this year same-store revenue growth was 19.6 percent," said Tan. "I am quite confident we can keep that kind of momentum ... for the next few months and into next year."
China's $84 billion department store sector is expanding by more than 10 percent a year.
Parkson, 55.46 percent-owned by Malaysia's Lion Diversified Holdings Bhd , posted unaudited net profit of 160.5 million yuan (US$20.9 million) for the quarter that ended in March, up 55.5 percent from a year ago.
In mature markets such as the United States, the top 10 retailers command about 40 percent market share. In China, market shares are much smaller. Parkson leads the fray with a 2 percent market share.
In China and parts of Southeast Asia, Parkson focuses on ladies' fashion and cosmetics, and targets the mid- to high-end market.
Parkson shares were up 0.1 percent at HK$64.85, about even with the broader market .HSI in early afternoon trade.
(US$1=7.55 yuan)
© Thomson Reuters 2022 All rights reserved.