China's Li Ning profit warning sends shares to six and a half year low
Private equity-backed Chinese sportswear brand Li Ning Co Ltd warned of a "substantial decline" in profit for 2012 due to weaker sales and higher marketing costs, knocking its shares to a six and a half year low.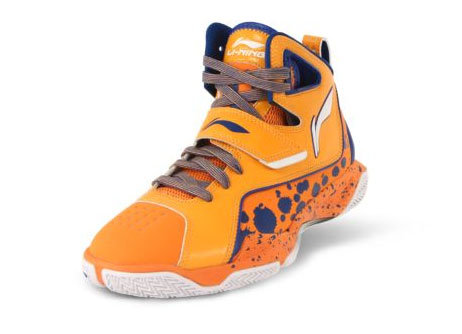 Photo: Li Ning
The warning is the latest blow for China's domestic retail brands, which are facing challenges including high inventory, rising costs and competition from foreign brands such as Nike and Adidas.
"Investors are likely to lose confidence in the company due to its unclear market position and intensifying competition from local and foreign brands," said Conita Hung, head of equity research at Delta Asia Financial.
Shares in Li Ning, backed by TPG Capital and Singapore sovereign wealth fund GIC, fell as much as 7 percent to their lowest level since January 2006. The drop took its loss for the year to 13 percent, against a 1.8 percent gain for the benchmark Hang Seng Index .HSI
"A further slide in the stock is unlikely as investors who wanted to unload their shares have already done so," said Alfred Chan, a chief dealer at Cheer Pearl Investment.
In a filing to the Hong Kong bourse late on Monday, Li Ning said trade fairs for 2012 had been completed and new product trade fair orders for the full year would show a high single digit percentage fall on last year.
For the fourth-quarter, trade fair results showed total orders by value would fall by the high teens in percentage terms year-on-year. This included a fall of over 20 percent for apparel products, it said, noting that trade fair results do not reflect all of the group's revenue.
"Competition within the sporting goods industry has intensified, discount promoting efforts have further increased and the pressure of inventory clearance at the retail level remains strong," the company said.
Li Ning said it also faced a "substantial" increase in brand marketing and promotion expenses after it signed a five-year agreement to be the equipment sponsor for the Chinese Basketball Association through to 2016/2017.
Earnings would also be hurt by a previously announced impairment loss of intangible assets on the Lotto brand licensing business, and other factors, such as interest payable in relation to convertible bonds.
"During this year and next year, the group will strive to clear out inventory at the retail level, streamline the retail store network, control the pace of new store openings, close down inefficient stores and improve retail efficiency," Li Ning said in the statement.
Basketball had become one of the most popular sports leagues in China and it planned to launch more high-quality products for the sport and leverage sales off its relationship with the sports governing body.
For statement click
here
.
Li Ning in March posted a 65 percent fall in 2011 profit to 386 million yuan ($60.5 million).
© Thomson Reuters 2023 All rights reserved.