China's Alibaba.com Q1 profit slumps 25 percent
Alibaba.com Ltd, China's largest listed e-commerce company, posted a 25 percent slide in first-quarter earnings on Monday, weighed by a stagnant paying member base and higher operating expenses.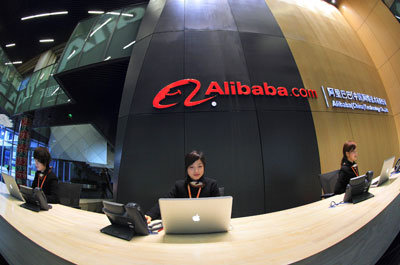 Alibaba's headquarters / Photo: Alibaba Group
The company also said a document regarding the $2.5 billion offer made by Jack Ma's Alibaba Group to take Alibaba.com private will be sent to shareholders on Tuesday.
Alibaba.com, a unit of Alibaba Group, said January-March net profit fell to 339.2 million yuan ($53.8 million) from 452.5 million yuan a year earlier, in line with the average forecast of 330.1 million yuan made by two analysts polled by Thomson Reuters I/B/E/S.
Alibaba.com said paying members in the first quarter fell 1.5 percent from the previous quarter to 753,955. Revenue rose marginally to 1.59 billion yuan.
Alibaba Group, which is 40 percent owned by Yahoo Inc and owns major Chinese e-commerce assets such as Taobao Mall and Taobao Marketplace, said in February that the privatization offer is unrelated to any possible deal to buy back its shares owned by Yahoo.
Alibaba Group is offering HK$13.50 in cash per share to take Alibaba.com private, the same price as the company's IPO price in 2007. It had said the offer, which was made in order to grow the company outside the glare of public disclosure requirements, will not be raised.
Analysts had said the privatization offer was a positive for the company as Alibaba.com's faced daunting challenges due to global economic uncertainty and there would be no near-term upside catalyst for the stock.
The company, which operates an e-commerce web site linking Chinese businesses to overseas buyers, has warned investors over the past few quarters that its financial performance and membership growth would suffer as it shifts to a value-added-services model from a subscription-based service.
The company's exposure to international markets makes its revenue sensitive to the performance of major economies and as the global economic recovery has remained shaky, Alibaba.com's financial results have suffered.
© Thomson Reuters 2022 All rights reserved.