Canadian firm sues Target over name
Jan 18 - Canadian retailer Fairweather Ltd, which uses the name Target Apparel, has sued Target Corp over the use of the name, just days after the U.S. discount chain said it plans to enter Canada, the Globe and Mail newspaper reported on Tuesday.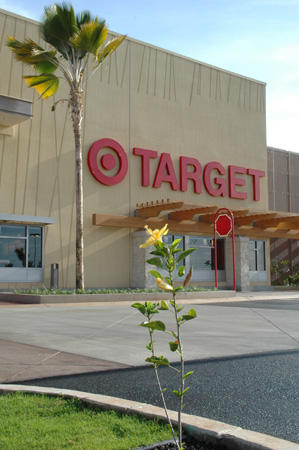 Target store
The move comes in response to a lawsuit Target filed against Fairweather, a national clothing chain that is part of Toronto-based INC Group. The companies are fighting over the rights to use the Target name in Canada.
The Canadian retailer has been offering women's fashion apparel and accessories since 1867, Fairweather says on its website.
Isaac Benitah, who runs Fairweather and other Canadian retailers, is seeking C$250 million ($253 million) in damages from the No. 2 U.S. discount retailer, the paper said, citing a court filing.
Last week, Target said it planned to move into the Canadian market by taking over leases of certain Zellers discount stores owned by Hudson's Bay Co for C$1.83 billion.
(Reporting by S. John Tilak; editing by Rob Wilson)
© Thomson Reuters 2023 All rights reserved.