Canada retailers to see small Olympics sales wins
TORONTO, Feb 2 (Reuters) - Canada's retailers will see a small uptick in sales from the Winter Olympics, but it won't significantly boost results that are already taking a knock from weak consumer confidence and mild winter weather.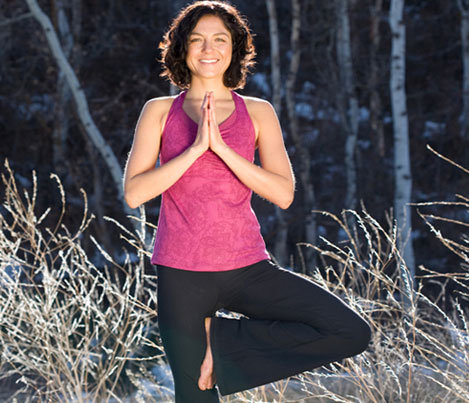 Lululemon, set to capitalise on the Olympics
Privately held Hudson's Bay Co is the official retailer of Canada's Olympic apparel, but chains like workout clothing maker Lululemon Athletica (LLL.TO) and sporting goods retailer Forzani Group Ltd (FGL.TO) have also brought in goods with a thinly veiled Olympic theme.
Forzani holds a license to sell Team Canada hockey apparel, sales of which will likely ramp up if Canada advances deep into the medal rounds.
"There may be a slight impact for retailers of licensed apparel," said Candice Williams, a retail analyst at Genuity Capital Markets, in Olympics host city Vancouver. "It will be a positive, but it won't be a huge positive."
Williams is one of seven analysts with at least a "buy" rating on Forzani, out of a total of eight following the Calgary-based firm. Five analysts have "buy" ratings on Lululemon and another two have "strong buys".
Analysts say the 2010 Games, which start on Feb. 12, should inject tourism dollars into the British Columbia economy through hotel stays, restaurant visits and souvenir purchases.
"Any time that you bring that many people into an area, you are going to see some kind of an economic benefit and the retailers will see some benefit," said Brian Yarbrough, a retail analyst at Edward Jones in St. Louis, Missouri.
Yarbrough and others expect a boost in British Columbia same store sales of between 0.5 percent and 1 percent in February as tourists stock up on Olympic related goods.
However, that is hardly enough to make up for past weak sales figures that reflected poor consumer confidence and unseasonably warm weather.
The Conference Board of Canada expects the Games to add close to C$770 million ($727 million) in spending on food and accommodation within British Columbia. Other gains will come from souvenirs and other services.
"There is more tourism activity than there would have been if the Olympics were not there," said the Conference Board's Marie-Christine Bernard.
Hotel rates in the area are starting at about C$300 a night and rising up to more than C$1,200, so the hospitality industry is sure to benefit.
"The Olympics should spur tourism and a pick-up in retail spending in February," said Sal Guatieri, senior economist, at BMO Capital Markets.
($1=$1.06 Canadian) (Reporting by Scott Anderson; editing by Janet Guttsman and Rob Wilson)
© Thomson Reuters 2023 All rights reserved.