Burkle cuts stake in troubled American Apparel
Jan 26 - Billionaire investor Ron Burkle cut his stake in troubled hipster brand American Apparel.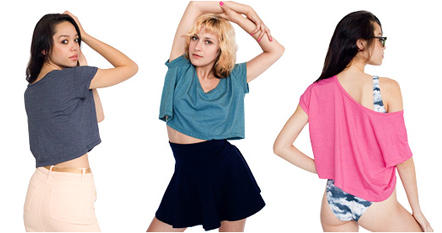 American Apparel women's collection
Burkle held 4.3 percent of the company as of Jan. 20, from the 6 percent he held on June 14, according to a filing late Tuesday.
American Apparel, popular with urban hipsters for its "Made-in-USA" clothes, has been under fire on a lot of issues, ranging from possible covenant breaches and charges from its accountant that it withheld important information, to immigration probes of its workers and a long-running sales slump.
Founder and Chief Executive Dov Charney is its largest shareholder.
Shares of the Los Angeles-based company closed at $1.16 on Tuesday on the on the American Stock Exchange. They have lost almost 40 percent of their value since November, when the company said it expects a loss from operations in 2010.
(Reporting by Nivedita Bhattacharjee in Bangalore; Editing by Unnikrishnan Nair)
© Thomson Reuters 2022 All rights reserved.