Buffett boosts health care sector stake
By Jonathan Stempel
NEW YORK (Reuters) - Warren Buffett, known for buying undervalued stocks, is boosting his bet on health care, a sector known more for growth than value.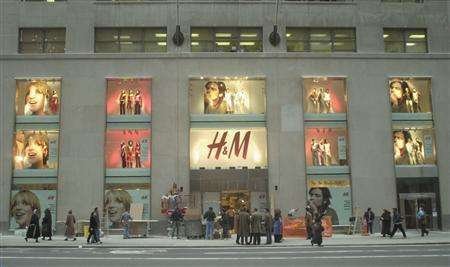 Berkshire Hathaway Inc. , Buffett's insurance and investment company, said it nearly doubled its stake in Johnson & Johnson and bought more shares of French drugmaker Sanofi-Aventis SA in the first quarter. It also disclosed an investment in WellPoint Inc. , the largest U.S. health insurer by membership.
Buffett typically invests in companies he believes are undervalued, are easy to understand, have strong management and longer-term growth prospects, and have healthy market shares. Berkshire has this year also revealed stakes in three big railroads: Burlington Northern Santa Fe Corp. , Union Pacific Corp. and Norfolk Southern Corp. .
"He's clearly looking for cheap stocks in industries that will grow nicely, but secondarily I suspect he's adding diversity to a portfolio traditionally weighted heavily toward financial and consumer products sectors," said Whitney Tilson, managing partner at T2 Partners LLC in New York, which invests $150 million (75 million pounds) in hedge fund capital and owns Berkshire shares.
Shares of the three health-related companies rose on Wednesday. Companies' shares often get a boost when Omaha, Nebraska-based Berkshire discloses investment stakes.
Berkshire did not immediately return a call for comment.
Buffett has since 1965 transformed Berkshire from a failing textile maker into a $168 billion company with more than 70 businesses and $90 billion of stock and bond investments.
Among its businesses are Geico car insurance, Benjamin Moore paint and Fruit of the Loom underwear, while its stock investments include such companies as American Express Co. , Coca-Cola Co. and Wells Fargo & Co. .
JOHNSON & JOHNSON STAKE DOUBLES
As of March 31, Berkshire owned 48.7 million Johnson & Johnson shares worth $2.93 billion, nearly twice as much as the 24.6 million shares it owned at year end. Shares of the New Brunswick, New Jersey company fell 8.7 percent in the quarter.
"It has had trouble with some products, but has an attractive pipeline of new products due within three years, and generates up to $10 billion a year in free cash flow," said William Symon, senior equity analyst at Sentinel Asset Management Inc. in New York.
Johnson & Johnson shares rose 2.3 percent to $63.25 in noon trading. "If you break it into its pharmaceutical, medical devices and consumer units, it looks like it should be valued in the low 70s," Symon said.
Berkshire also boosted its stake in Sanofi 70 percent from year end, to 828,500 American depositary receipts worth $36 million. Berkshire also said it owned 979,700 shares of WellPoint worth $79.5 million.
Health-related companies represented $3.1 billion, or 5.4 percent, of Berkshire's $57.5 billion U.S.-listed stock portfolio. Berkshire also reported a $54.1 million stake in UnitedHealth Group Inc. , the largest U.S. health insurer by market value.
Buffett, 76, is diversifying as he mulls eventually handing the reins of Berkshire to younger successors.
He has said he has three internal candidates to succeed him as Berkshire chief executive, and may select as many as four candidates to succeed him as chief investment officer.
Berkshire's Class A shares rose $40 to $109,290 in noon trading.
© Thomson Reuters 2023 All rights reserved.