Buenos Aires Fashion Week reveals Spring '11 trends in Argentine winter
Buenos Aires Fashion Week ended on August 13. Spring-summer 2011 fashions were presented amid the Argentine winter. BAFWEEK focused on sailor stripes, jungle themes and 80's style that reflects the fluorescent colours of Madonna in her prime.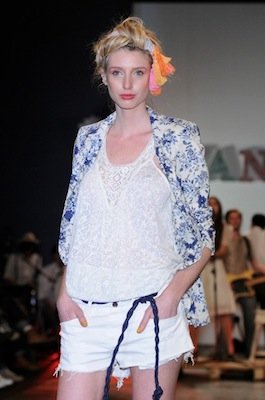 Wanama - SS 2011
Ana Josefina Bizet, Sales Director of "Clan Issime" reveals the strengths of her 'Marines' collection inspired by 40's romanticism combined with 90's rock.
It appears that the rock style trend from last season will in fact remain but with softer touches from shoulder embellishments and sequins that decorate all kinds of materials.
Josefina continues, "people always respond very well to this event, it is highly coveted in terms of forecasting the season's trends and for us as a brand the event provides a reference to Latin America."
According to firms that have participated in the BAFWEEK event, the crisis seems to be fading and the local industry sector seems to be opening into a new phase of development.
© EFE 2022. Está expresamente prohibida la redistribución y la redifusión de todo o parte de los contenidos de los servicios de Efe, sin previo y expreso consentimiento de la Agencia EFE S.A.