Brenntag says cash flow sufficient to pay dividend
FRANKFURT, March 16 (Reuters) - Brenntag [BREHO.UL], the world's largest chemical distributor, aims to pay out up to 45 percent of its net income to shareholders after its initial public offering later this month, it said on Tuesday 16 March.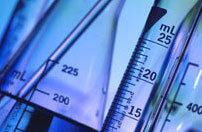 Photo: www.brenntagspecialties.com
"We would expect to pay a dividend of 30 to 45 percent of net income after tax," Chief Financial Officer Juergen Buchsteiner told reporters at a news conference.
German-based Brenntag, owned by private equity group BC Partners [BCPRT.UL], is among a number of companies planning to float on the Frankfurt stock exchange in the next couple of weeks, kicking off the first wave of IPOs after the crisis.
Bookbuilding for German cable television company Kabel Deutschland [KABLD.UL] -- Germany's largest listing since Hamburger Hafen und Logistik's (HHFGn.DE) $1.7 billion issue in 2007 -- is under way.
Brenntag, which started in 1874 as an egg trader in Berlin, aims to raise up to 837 million euros ($1.14 billion) when it goes public on March 29.
It plans to sell up to 10.5 million shares from a capital increase plus up to 4.45 million shares from existing shareholders at 46-56 euros apiece. The subscription period starts on Tuesday 16 March and will end on March 26.
The proceeds will be used to pay down debt to increase its financial flexibility, Buchsteiner said.
Brenntag is the only chemicals distributor with a global presence. It buys industrial and speciality chemicals in bulk from producers and delivers them in less-than-truckload quantities to makers of food, drugs and cosmetics, among others.
Chief executive Stephen Clark said he aimed to increase the company's market share of currently 6.9 percent through acquisitions worth a combined 100-150 million euros per year, which it could finance through its cash flow.
(Reporting by Eva Kuehnen)
© Thomson Reuters 2023 All rights reserved.