Bouygues to refurbish Paris Ritz
PARIS - Bouygues said on Monday that it had won a contract to refurbish the Ritz Hotel in Paris for 140 million euros ($183 million), as the city's old guard of luxury hotels struggles to maintain standards and win clients under increased competition.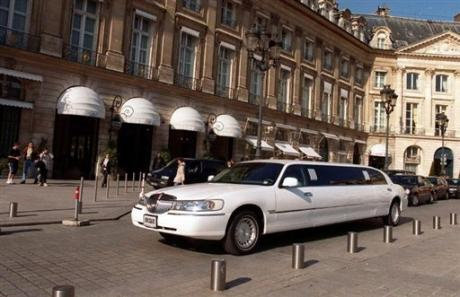 The entrance to the Ritz on Place Vendôme, Paris / Daniel Janin AFP/Archives
The hotel, to close this summer and reopen in 2014, will be completely refitted, Bouygues said, and furnished with a new summer restaurant with a sliding roof, additional suites, an extension of the ballroom and new technology.
Luxury Parisian hotels, which can charge 700 euros a night for even basic rooms, are fighting competition from a host of new hotels operated by Asian companies that emphasize not only comfort, but reliable wi-fi service and modern bathrooms.
In recent years, the Mandarin Oriental and the Shangri-La have opened their doors, threatening the dominance of the city's traditional five-star hotels, among them the Four Seasons George V and Plaza Athenee.
Bouygues said it had renovated the George V in 1999, the Grand Hotel InterContinental in 2003, Fouquet's Barriere in 2006, and the Royal Monceau and the Shangri-La in 2010.
© Thomson Reuters 2023 All rights reserved.