Booking retail profits on back to school
With the lazy days of summer vacation dwindling, investors are starting to take a closer look at which U.S. retailers could pull ahead in the back-to-school shopping season.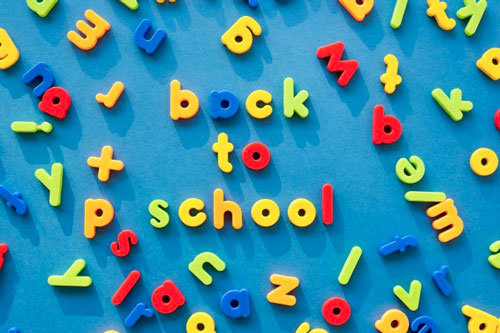 Photo: Corbis
It's an annual event that spurs an estimated $83.3 billion in spending, according to the National Retail Federation, a figure that rivals only holiday shopping in terms of importance.
This year the school shopping frenzy comes with an added twist. J.C. Penney, the third-biggest U.S. department store, according to Chain Store Guide, is in the midst of a restructuring led by Chief Executive Ron Johnson, who joined the company in November 2011 after developing Apple Inc's successful retail stores.
A new strategy of moving away from discounts and carving stores into boutiques is not yet resonating with the Plano, Texas-based company's middle-class shoppers. Same-store sales fell nearly 19 percent in the first quarter, more than analysts had expected.
"J.C. Penney has been alienating its customers," said Scott Krasik, a retail analyst at BB&T Capital Markets. "Its merchandising problems are creating dislocations across the industry."
That's putting more consumer dollars up for grabs for J.C. Penney's rivals - and creating more opportunities for investors to buy into companies that are taking its market share.
The average parent is expected to spend $688 this year on back-to-school shopping, according to a National Retail Federation Survey. That's up $85, or 14 percent, from last year, even at a time when the broader economic picture looks uneven.
Here are suggestions on ways to play this year's back-to-school shopping season.
SHOPPING SELECTIVELY
Investors and analysts are looking for companies that should benefit from J.C. Penney's recent stumbles.
The company, with its footprint of 1,102 department stores, was founded by James Cash Penney in Kemmerer, Wyoming, in 1902. Penney expanded rapidly, creating the first nationwide chain of department stores, which soon became a fixture in suburban malls across the United States.
"With the implosion that's taken place on the sales line at J.C. Penney, those customers are going to go somewhere," said Matthew Kaufler, a fund manager of the $865 million Federated Clover Value Fund.
Target Corp, TJ Maxx and Ross Stores will be the strongest beneficiaries of J.C. Penney's sales slide because they target mid- to lower-income shoppers who are most likely to shop based on discounts alone, according to some analysts.
TJX Companies, the parent of TJ Maxx, may be in an especially strong position. The company, which has a combined 1,867 TJ Maxx or Marshalls stores, had a first-quarter U.S. same-store sales increase of 8 percent. Sales increased 13 percent in Europe as it attracted more shoppers looking for discounted goods.
Overall, the Framingham, Massachussets-based company gets about 75 percent of its revenues in the United States, according to Thomson Reuters data. Its shares climbed 39.9 percent for the year through Tuesday's close and trade at a price-to-earnings ratio of 20.9.
Footwear retailer DSW, which operates 326 stores in 40 states, also will likely benefit as it continues to siphon away shoppers from department stores, BB&T Capital's Krasik said. The company's shares are up 35.7 percent since the start of the year through Tuesday's close, but still trade at a relatively low price-to-earnings ratio of 9.8. The shares come with a dividend yield of 1.2 percent.
Kaufler, the fund manager, is betting that Macy's also will pick up customers from J.C. Penney during the back-to-school season. He said that the fund holds Macy's, the No. 2 U.S. department store after Sears, and is well-positioned heading into September because of its ability to manage its inventory. Macy's also may see strong momentum with repeat customer traffic. The company beat analysts' profit expectations when it reported its latest results on Wednesday and raised its full-year profit forecast.
Shares of Macy's are up nearly 15 percent for the year through Tuesday's close. They trade at a price-to-earnings ratio of 12.1 and offer a dividend yield of 2.2 percent.
The diversified customer base of department stores also may provide stable revenues compared with companies like Abercrombie and Fitch and Aeropostale that specialize in higher-end teen clothing. Shares of both companies tumbled more than 15 percent after reporting they have been forced to offer more discounts.
"The teen space is among the most challenging right now," said Randal Konik, an analyst at Morningstar, in an Aug. 2 report.
Gap, which recently raised its yearly profit forecast, and American Eagle Outfitters, which recently beat Wall Street's quarterly profit estimates, will likely outperform their competitors by offering better inventories and price points, he said.
GOING BROAD
Investors also could consider shying away from making individual stock selections and making a broad bet on the retail industry.
Kate Warne, chief investment strategist at Edward Jones, says the consumer discretionary sector looks attractive, especially compared with the valuations of consumer staples companies like Colgate-Palmolive, which her team of analysts recently downgraded as its P/E ratio neared its 52-week high.
"Everyone keeps underestimating the spending capacity of the American consumer," she said.
Fund investors have a few options. The $836 million SPDR S&P Retail ETF, for instance, is a broad play on consumer spending and holds companies like Gap, Expedia Inc and Sonic Automotive. The fund, which is up about 15 percent for the year, charges 35 cents per $100 invested and yields nearly 1 percent.
The $54 million PowerShares Dynamic Retail ETF (PMR) has a more targeted portfolio of 30 stocks. It has a screening process that tends to give smaller-cap stocks a larger overall portfolio weighting than large-caps, according to Robert Goldsborough, an analyst at Morningstar. Its largest holdings are Whole Foods, Wal-Mart Stores and Dollar Tree Stores.
The fund, which charges 63 cents per $100 invested and yields 0.8 percent, is up about 13 percent for the year.
© Thomson Reuters 2023 All rights reserved.