Berlin: new entrants to a vast program
Berlin is not limiting itself to Premium and Bread&Butter. Surrounding these two powerhouses, as well as its Fashion Week, various sharp and targeted events have been set up or will be now celebrating their first winter. The Gallery Berlin, Show and Order and the Ethical Fashion Show have just arrived in the German capital.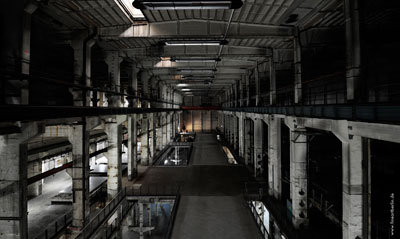 Show and Order chose a power station as its setting.

The first is probably the one that best demonstrates the attraction of Berlin in terms of design and fashion. Organized by the Igedo, the organizer of trade fairs from Düsseldorf, it will take place from January 18th to the 20th at the Cafe Moskau near the Alexanderplatz. About 67 collections will be presented which will include Didier Parakian, Anett Röstel, Annette Görtz and The Swiss Label. Aiming for a more luxury image, Show and Order was launched by Verena Malta before the Igedo. A more exclusive ambience, housed in an old power plant, will welcome 120 brands such as Missoni, MM by Matthew Williamson, Luc.Duchêne, Paul & Joe Sister and Antik Batik, among others. Another show expected in the German metropolis is Messe Frankfurt's Ethical Fashion Show. Very well-situated near the Potzdamerplatz, it will be the perfect compliment to the GREENshowroom, taken up again by the German giant in 2011. Berlin's version of the Parisian event is focused on casual and street fashion while the "sharper" show chose the Adlon hotel as its setting for a more intimate, high-end setting. Ethical Fashion Show will also welcome Ethos Paris, Milch, as well as Ideo and Trigema.
Copyright © 2023 FashionNetwork.com All rights reserved.