Beauty products' scents evoke decadent foods
By Ellen Wulfhorst
NEW YORK (Reuters) - Americans love rich foods and are finding a new way to indulge in them -- by smearing their bodies with the scents.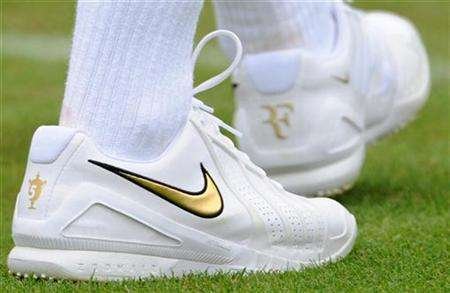 From chocolate-scented moisturising cream to maple sugar scrub and honey lip balm, the beauty industry is finding ways to infuse high-style products with down-home aromas.
"Rather than you walking around smelling like food, it's how they're combined that makes them a little bit different," said Claudia Lucas, senior vice president at retailer Henri Bendel, which sells Aftelier Perfumes' Cacao, a mix of chocolate and blood orange, and Laura Mercier's Creme Brulee body washes and creams.
"Really, what you're responding to, underneath it all, is the gourmand notes," she said.
Philosophy makes shower gel in scents of Red Velvet Cake and Cinnamon Buns, Lather makes Belgian Chocolate Body Whip moisturiser, Diana B. makes a maple sugar facial scrub and lip glosses by Wink Beauty are flavoured with chocolate. Jaqua Beauty makes mint chocolate-scented moisturising cream and lip gloss.
"After a nice meal, you put that on, and you have the nice scent of the mint chocolate, like an after-dinner mint lingering on your lips, with no calories," said Santa Barbara, California-based Jaqua spokeswoman Emily Proctor.
Food-scented products in the beauty industry, estimated to be a multi-billion-dollar-a-year business, range from the low-end, available in local pharmacies, to high-priced items at such exclusive shops as Henri Bendel, on Manhattan's Fifth Avenue.
'MASSIVE SUCCESS'
While more traditional scents have been florals, fruits and spices, the fondness for scents such as chocolate can be traced back to French designer Thierry Mugler, who more than a decade ago introduced his cocoa-scented Angel fragrance line, Lucas said. "It was a massive success," she said.
While such homey scents can evoke a pleasant thought or warm memory, much of their appeal is due to marketing, industry experts say.
"There's nothing magical about these scents," said Richard Doty, director of the Smell and Taste Centre at the University of Pennsylvania School of Medicine.
"Scents are like fashion," he said. "The beauty is not intrinsic in the odour. It's in the eye of the beholder, or in this case the nose of the beholder."
Diana Barton, who started making Diana B. brand maple sugar scrub in her kitchen and plans to introduce a foaming facial scrub with maple syrup this summer, said the aroma is "nurturing."
"It's got that warm, familiar vibe to it," she said from her office in Los Angeles. "Immediately you can be taken back to a moment in time or a sense of calm and peace."
Smelling such aromas as chocolate can reproduce some of the same sensations as eating the sweet, said Dr. Alan Hirsch, neurological director of the Smell & Taste Treatment and Research Foundation in Chicago.
"Chocolate acts like a mini-Prozac, a mini antidepressant," said Hirsch. "By smelling it, you'll induce some of that same response as if you had actually eaten it.
"If you had to choose a food that is closest to a drug, it would be chocolate," he added.
Indeed, from France comes a Smiley "antidepressant" perfume, using ingredients from cocoa extract and the famous smiley-face logo.
"It's prescription-free happiness," said Thibaud Perrin, who handles Smiley sales marketing and development at maker Arthes. The fragrance is sold in the United States at Bendel.
© Thomson Reuters 2023 All rights reserved.