Australian apparel chain Cotton On invades Europe
Australian Cotton On has just launched its first European store in Berlin. This is the retailer's first step into the German market, with further plans to open more boutiques in other key places in the country. It has also already started recruiting for its arrival in the United Kingdom.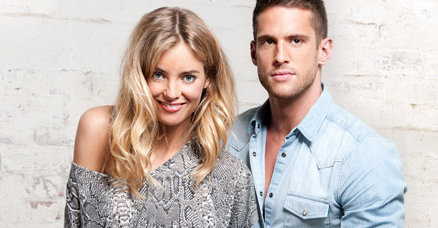 Cotton On Fall/Winter 2011-12 campaign
As of September, the cities of Cologne and Oberhausen will also be welcoming Cotton On concept-stores, before a second one is launched in the capital the following month. As for other potential locations, the names of Bonn, Münster, Mayence, Essen and Dortmund were mentioned. These projects will go alongside the retailer's plans to develop its two new concepts: Cotton On Body and Cotton On Kids.
At first only aimed at women the brand has since extended its offer and its catalogue includes products for men and children, as well as a sleepwear and shoe collections. At affordable prices and in large part inspired by trends, Cotton On's offer includes t-shirts for 15 Australian dollars, skirts for 30 or pumps at 40 dollars.
Launched twenty years ago, Cotton On currently runs 700 boutiques, most of which can be found in Australia, New Zealand or Asia. It was only recently that the retailer decided to turn its attention to the European market. "Europe is our next destination and Germany is only the first of many countries in our list", the retailer announced on its recruitment programme, which also revealed its interest in the UK market, in particular London.
Copyright © 2021 FashionNetwork.com All rights reserved.