Australia's David Jones shareholders back Woolworths takeover
Shareholders of iconic Australian retailer David Jones Ltd on Monday approved a $2 billion takeover from South Africa's Woolworths Holdings Ltd, voting overwhelmingly to create a southern hemisphere department-store giant.
Investors set aside their nostalgia about the 176-year-old firm falling into foreign hands and embraced the chance to thrust David Jones into the internet age, with Woolworths' A$4.00 per share offer receiving 96.8 percent approval.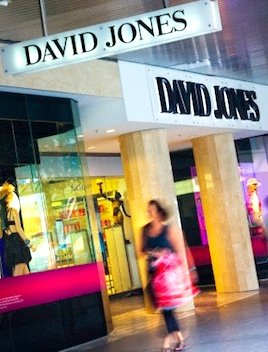 David Jones department store in Melbourne | Source: corbis
The takeover gives David Jones the financial firepower to ramp up its online offerings and in-store label, while helping Woolworths become a major global player with a combined $5.6 billion in annual sales.
"We believe David Jones as an Australian icon will be better able to compete," David Jones chairman Gordon Cairns told about 500 shareholders at a meeting to vote on the scheme in Sydney.
Major shareholder Solomon Lew, a Melbourne-based billionaire who threw Woolworths' bid into turmoil by amassing a potentially blocking stake in the weeks ahead of the vote, abstained from voting, meaning his votes were automatically redirected in favor of the deal.
That came as a relief to smaller shareholders who have watched Australia's No. 2 department fail to grow profit for the past four years in the face of brash new competitors from abroad and online. Woolworths' offer was higher than the stock has traded in three years.
David Jones shares rose 1.27 percent to A$3.98 in a higher overall market.
David Jones and larger local rival Myer Holdings Ltd have been struggling for half a decade as online retail and so-called "fast fashion" chains like Industria Textil Piura SA's Zara and H & M Hennes & Mauritz AB have ravaged their traditional store-based model.
Shareholders at the meeting expressed concerns ranging from foreign ownership to the possibility David Jones's in-store pianists could lose their jobs. But even those with family ties to the company's rich history were ready for change.
"It's what happens," said Professor Geoffrey Sherington, a former University of Sydney education dean whose great grandfather invested in David Jones in 1890 and was appointed as a director in 1908.
"It's still an icon. People get very panicky about ownership issues. It's sad, but companies pass on."
South Africa's Woolworths has no relation to Australian grocer Woolworths Ltd.
Lew "Sideshow"
The vote ends a long-running feud between Woolworths and Lew, who emerged as David Jones's largest shareholder with a 9.89 percent stake just before the vote.
A veteran of Australian clothes retailing, Lew had prevented Woolworths from taking full ownership of another Australian clothes company, Country Road Ltd, for 17 years by keeping his 11.88 percent stake.
His rapidly acquired David Jones stake was widely interpreted as a ploy to pressure Woolworths into offering to buy his Country Road shares at an inflated price in exchange for his approval of the David Jones deal.
If that was his intention - he has revealed nothing publicly - his gambit paid off handsomely on June 24 when the South African firm offered A$17 for each of his Country Road shares. Lew paid A$2 a share for them in 1997.
That deal raised concerns at the corporate watchdog, the Australian Securities and Investments Commission (ASIC), about whether Woolworths had in effect offered Lew an inappropriate inducement to accept its David Jones bid.
So far no wrongdoing has been found but ASIC may again raise objections when final approval for the takeover goes before the courts on July 17.
In any event, Lew's longstanding lawyer, Jeremy Leibler, attended Monday's meeting on his client's behalf and abstained from voting, as some shareholders and ASIC had requested.
"The Country Road discussions are actually a sideshow," David Jones's Cairns told the meeting when asked if the Woolworths offer amounted to preferential treatment for Lew.
Leibler and a spokeswoman for Lew declined to comment.
© Thomson Reuters 2023 All rights reserved.