Australia retailers David Jones, Myer first quarter sales rise
SYDNEY, Nov 5 (Reuters) - Myer Holdings Ltd (MYR.AX) and David Jones Ltd (DJS.AX), Australia's top two department store chains, are poised to gain from a strong Christmas sales period but face headwinds of rising interest rates.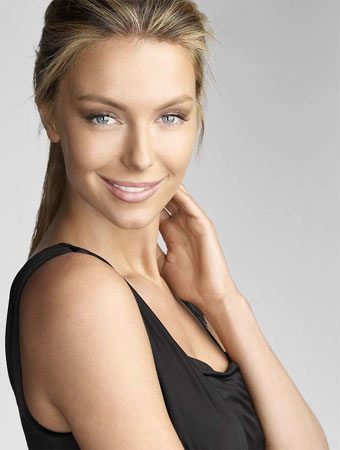 Photo: www.myer.com.au
The two retailers reported rises in first-quarter sales on Thursday 5 November and expressed optimism over the outlook for consumer spending ahead of the crucial Christmas trading period. After that, analysts said, their fortunes may wane.
December is a crucial month for Australia's department stores and can account for as much as one third of their annual profit.
"Australians generally spend up pretty big over the Christmas period, regardless of whether they've got money or not and that's been a consistent pattern," said David Taylor, a market analyst at CMC Markets in Sydney.
"Christmas will probably surprise to the upside, 99 percent of the time it does," he said, but warned that little government stimulus and rising interest rates could pull people away from the department stores after the holiday.
The Australian government handed out billions in bonus stimulus payments to households in December last year and in April to support the economy during the depths of the global credit crisis.
David Jones shares were down 3.1 percent at A$5.25 at 0228 GMT while Myer was 1 percent lower at A$3.80. The S&P/ASX 200 index .AXJO was 0.5 percent lower at 4,515.9.
Australian government data this week showed that retail sales unexpectedly fell in September and sales for the quarter as a whole also dipped, reflecting the fading effects of government stimulus handouts that had kept sales relatively buoyant during the global downturn.
Retail sales account for around 23 percent of Australia's A$1.1 trillion ($1 billion) economy. The sector is the biggest employer with about 15 percent of all jobs.
Australia's central bank has raised rates twice in the last two months as the economy recovers, and more increases are on the way, pushing up mortgage repayments and forcing households to trim discretionary spending.
Myer, the largest department store chain, said consumer sentiment was stronger than this time last year, adding that it was on track to meet its full-year forecasts for 3 percent growth in sales revenue and proforma earnings before interest and taxes (EBIT) growth of 10.7 percent.
Sales growth was driven by cosmetics and apparel, with sales of homewares showing marked improvement.
Myer listed on the stock exchange earlier this week but is still trading below its share issue price of A$4.10.
David Jones described consumer confidence as "recovering", but added that it is too early to provide an update to guidance until it has traded through the second quarter. It previously forecast up to 5 percent growth in net profit for fiscal 2010. ($1=1.095 Australian Dollar) (Editing by Valerie Lee)
© Thomson Reuters 2023 All rights reserved.