Australia department store sales slide
MELBOURNE - Sales at Australian department stores have fallen to a record low share of retail spending, according to new research by CommSec, extending a long-running decline as consumers head in greater numbers to specialty stores.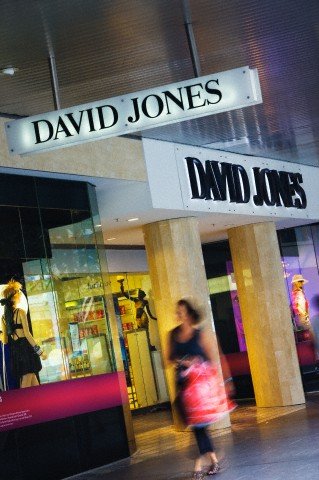 Photo: Corbis
The report confirms the decline in sales seen at Australia's top two department store chains, Myer Holdings and David Jones.
Myer has warned this year's profit would decline by up to 10 percent, while David Jones has predicted first-half profit would fall as much as 20 percent.
CommSec said sales at department stores fell to a record low of 7.5 percent of total retail trade in the third quarter, with the category slipping from second to third place behind supermarkets and electrical and electronics retailers.
That compares with around a 10 percent share of real (inflation-adjusted) retail trade going to department stores in the 1990s.
Supermarkets account for a 32.7 percent share of total retail trade, followed by electrical and electronic goods with 7.8 percent which have doubled their share in 10 years with the growth of specialty chains such as JB Hi-Fi
At the same time, spending at pharmacies on pharmaceuticals and cosmetics has risen to a record 5.8 percent share of total retail spending, up from 4.1 percent 10 years ago, and pushing the category into fifth place in overall spending.
CommSec chief economist Craig James said the increase in pharmacy sales came as prices of pharmacy items has declined, encouraging greater spending.
"Richer Australians are opting to spend more on themselves -- especially health and appearance," James said.
James said while the share of internet retailing is still low, increased online spending is crimping the spending growth of domestic retailers.
The CommSec report was based on unpublished data from the Australian Bureau of Statistics for the September quarter.
(Reporting by Victoria Thieberger; Editing by Ed Davies)
© Thomson Reuters 2023 All rights reserved.