Austin Reed buys Viyella out of administration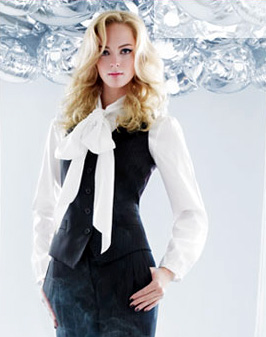 www.AustinReed.co.uk
LONDON, Feb 6 (Reuters) - Clothing chain Austin Reed is rescuing collapsed British ladieswear manufacturer and retailer Viyella, saving 230 jobs, its administrators said on Friday.
Austin Reed has done a deal with Poppleton & Appleby to buy Viyella after the administrators were called in to the 225-year-old firm last month.
The deal means 230 of the original staff should keep their jobs, while about 21 stand-alone Viyella stores and 16 concessions are believed likely to continue to trade, a statement from the administrators said.
Viyella, which was founded in 1784, had 450 staff and more than 100 outlets before appointing administrators.
Andrew Turpin, of Poppleton & Appleby, said: "We are very pleased to have reached an agreement with Austin Reed during what are quite obviously testing times in the retail industry. There are good synergies between the two companies."
Austin Reed trades from about 300 stores and concessions, mainly in the UK under the Austin Reed and CC brands, and has licensing agreements operating in Europe, the United States, Japan, India and other Far Eastern countries. (Reporting by Philip Waller; Editing by David Cowell)
© Thomson Reuters 2023 All rights reserved.