Auction for Filene's assets to reopen June 12
NEW YORK, June 10 (Reuters) - An auction for assets of bankrupt retailer Filene's Basement will reopen Friday 12 June in the morning, according to a court notice filed on Wednesday 9 June, possibly derailing a sale to Men's Wearhouse.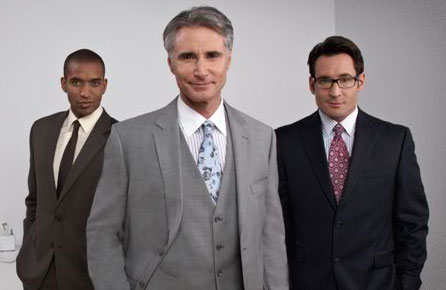 Suits from Mens Wearhouse
An affiliate of Men's Wearhouse (MW.N) had submitted the winning bid at an earlier bankruptcy auction last week to buy Filene's trade name, some leases and its retail inventory for $67 million.
But now a superior bid from Syms Corp (SYMS.O) and Vornado Realty Trust (VNO.N) has been received, Filene's Chief Restructuring Officer Alan Cohen told Reuters.
"On Friday (12 June) there will be a reopening of the auction and we'll see who wins," Cohen said. He declined to say whether Men's Wearhouse would make another bid.
Other groups that also bid at the earlier auction included Crown Holdings and Gordon Brothers.
The auction will reopen in Delaware at 9 a.m. Eastern time, after other bidders contested that the earlier auction on June 5 was not run in accordance with bid procedures.
Filene's Basement filed for Chapter 11 bankruptcy protection on May 4, and planned to sell all or part of its assets as part of the bankruptcy proceeding, according to court documents. (Reporting by Emily Chasan, Chelsea Emery and Lilla Zuill; Editing by Lincoln Feast)
© Thomson Reuters 2023 All rights reserved.