Alliance Data to buy Charming Shoppes' credit card ops
Aug 13 (Reuters) - Charming Shoppes Inc (CHRS.O) said it agreed to sell its private label credit card program to business services company Alliance Data Systems (ADS.N).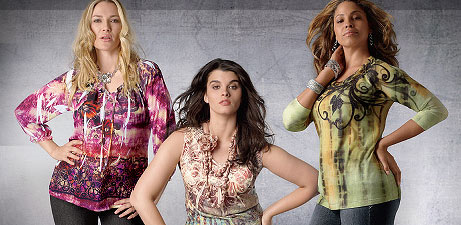 Lane Bryant, a Charming Shoppes brand - Photo: www.lanebryant.com
The companies also entered into a ten-year agreement for the servicing of Charming Shoppes' private label credit card receivables program.
Under the deal, Alliance Data will buy existing accounts and the rights to new accounts and certain other assets of the retailer's brands for a combined $140 million.
Alliance will handle credit card programs, portfolio and securitization master trust of the retailer's brands such as Lane Bryant, Fashion Bug and Catherines, representing $680 million in annual credit sales and $500 million in account receivables.
The securitization master trust will continue to be funded by $290 million of outstanding 2012 term bonds and a combination of existing and potential new conduit commitments, Alliance Data said in a statement.
Alliance Data's bank will also issue certificates of deposits.
"As such, Alliance Data's excess liquidity capacity will remain relatively untouched," the company said.
Alliance Data's Chief Executive Ed Heffernan said he expects the transaction to double the growth rate of core private label business' sales and portfolio to over 20 percent.
Shares of Alliance Data closed at $56.66 Wednesday 12 August on the New York Stock Exchange. Charming Shoppes shares closed at $5.07 on Nasdaq. (Reporting by Mihir Dalal in Bangalore; Editing by Ratul Ray Chaudhuri)
© Thomson Reuters 2022 All rights reserved.