Afghan war rug exhibit highlights new trend
By Julie Mollins
TORONTO (Reuters Life!) - When Master Corporal Paul Franklin started collecting war rugs while serving with the Canadian Forces in Afghanistan he did not know he would be part of a growing global trend.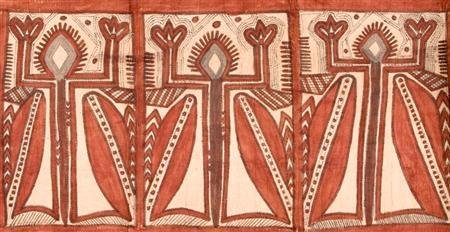 He commissioned a carpet after an Afghan National Army soldier told him it was a tradition to own a prayer war rug as a souvenir of having fought in a battle.
His rug, which depicts the Canadian and Afghan flags and Canadian military vehicles, is similar to the more than 100 war rugs to be displayed in a new exhibit opening on April 23 at the Textile Museum of Canada.
"Battleground: War Carpets From Afghanistan" will include rugs depicting images such as the departure of the Soviet army from Afghanistan, the September 11 attacks on the World Trade Center in New York and the search for Osama bin Laden.
But the significance of many of the woolen rugs, which range in value up to $2,200 and are often sold on eBay, is a mystery.
"It's hard to tell what a particular rug is supposed to mean when its history is hidden and its maker is unknown," said Max Allen, the curator of the exhibit.
"What's left are the rugs themselves -- eloquent anonymous documents of a world turned upside down," he added in an interview.
War rugs first emerged during the Soviet occupation of Afghanistan from 1979 to 1989 when the U.S. was providing covert support for the mujahideen to fight the Soviets.
"This is a show about what's on the rugs rather than where they came from. A lot of them were made in Iran and Pakistan by Afghans who were on the run," Allen explained.
Franklin forgot about his carpet after a suicide blast in Kandahar City cost him his legs, until a buddy delivered it to his hospital bed while he was recovering from his injuries.
"These people really believe in their cause," Franklin explained. "They are very proud that they beat the Soviets and those rugs represent that story."
Mohamad Tavakoli, a professor of Near- and Middle-Eastern civilizations at the University of Toronto, said the earlier Soviet-influenced war rugs were made for propaganda purposes by the mujahideen.
Unlike traditional Afghan carpets, which Tavakoli said are intended to bring a calm experience into the home to create a peaceful living space, war rugs depict weapons, tanks, helicopters and other machinery of battle.
"It's harsh," Tavakoli said, "But when I look at these things it's very clear that these are very market oriented and market driven, and they're not designed for sitting on, but for hanging on the wall, and this is very different from the traditional use by Afghans."
For Allen all of the rugs are important cultural documents about the events that occurred in that part of the world.
"There's never been anything like them before and they are war from the ground up," he said.
"It's hard to get at the sources of information. I'm distressed to have to do a show where so many of the fundamental questions aren't answered, but you've got the rugs. Someday maybe these questions will be answered."
(Reporting by Julie Mollins; Editing by Patricia Reaney)
© Thomson Reuters 2023 All rights reserved.