AB Foods says on track, keeps cautious outlook
Dec 10 - Associated British Foods said trading in the first two months of its financial year was in line with expectations and kept a cautious outlook amid economic uncertainty and rising commodity prices.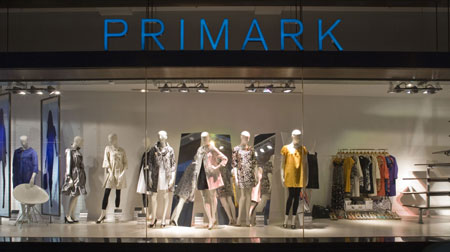 Primark's 70,000sq ft Oxford Street store
The owner of Primark discount fashion stores and refiner of Silver Spoon sugar said on Friday it expected to deliver revenue and profit growth over the full year, but did not give precise forecasts.
"We remain cautious over the uncertain economic outlook for western economies and the possible impact on consumer spending," chairman Charles Sinclair told an annual shareholder meeting.
"We have seen, recently, significant increases in some commodity prices. Higher sugar prices are expected to improve our sugar profitability, we aim to recover higher wheat costs, and higher cotton prices will have some impact on Primark's margins."
Analysts estimate Primark's operating margins will fall to 11.7 percent in the year ending September 2011 from 12.5 percent the year before.
Shares in London-based AB Foods, which is 55-percent-owned by the family of its Chief Executive George Weston, were down 1.4 percent at 1,088 pence by 1120 GMT, having been higher before the publication of its trading statement.
(Reporting by David Jones and Mark Potter; Editing by Will Waterman)
© Thomson Reuters 2022 All rights reserved.