2010 Games sparks Canadian mitten madness
By Steve Keating
VANCOUVER, British Columbia (Reuters) - Canadians have been caught in the grips of mitten madness in the run-up to the 2010 Vancouver Winter Games, scooping up the Olympic souvenir in a Christmas spending frenzy.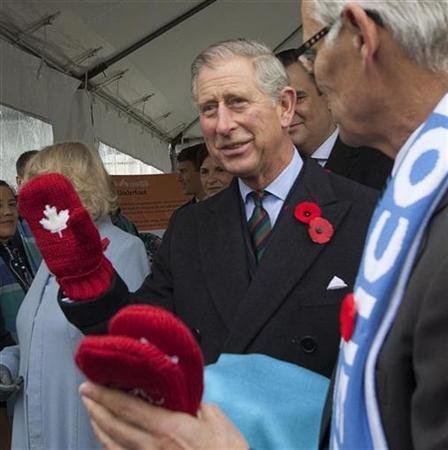 The red wool mitts, with a white Canadian maple leaf on the palm and the Olympic rings on the back, went on sale on October 1 and have been flying off store shelves. The Vancouver Organizing Committee (VANOC) announced this week it had sold one million pairs.
"It's capturing the imagination of the whole country," Dennis Kim, director of licensing and marketing at VANOC told Reuters on Thursday 17 December.
"There's something comforting and nostalgic and iconic about the red mittens," Kim said.
"To have a million pairs sold already and we still have a couple of months to go until the opening ceremonies, it's a really neat story to see Canadians have embraced this."
VANOC admitted it was caught off guard by the mitten fever, with Hudson's Bay Co stores across the country unable to keep up with demand.
Kim said 300,000 additional pairs, which sell for C$10 (5.75 pounds), will be shipped to stores this week to help meet the Christmas rush. He expects HBC to sell well over two million units before the Games end on February 28.
"It's pretty amazing, the people going to the stores and searching them out," said Kim.
"It's a tangible way for the country to support the Games and be part of the excitement."
Net proceeds from every pair of Olympic mittens sold goes to the Own the Podium program, which provides Canadian athletes with top equipment and training for the 2010 Games.
Demand has also created a resale market with the red and white mittens being sold online for double and even triple the original price.
(Editing by Rob Wilson)
© Thomson Reuters 2023 All rights reserved.