16 gifts per second bought online as eBay prepares for busiest day in UK history
With over 75% of all UK consumers planning to do some or all of their Christmas shopping online this year, eBay – the UK's leading online marketplace – and IMRG (Interactive Media in Retail Group) have predicted that Sunday 5th December and Monday 6th December will be the UK's busiest online shopping days of 2010, with sales for Monday 6th estimated to be 11% higher than November 29th.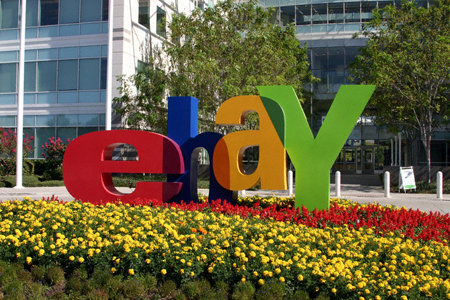 eBay headquarters in California
Over 5 million (5.4m) savvy shoppers will log onto eBay.co.uk on 'Super Sunday', buying 16 gifts every second – a 15% rise on last year. Avoiding high street crowds, 24 hour access and great deals are all factors behind the increased popularity of online shopping, as we see half a million more gifts bought on eBay this year.
David Smith, Managing Director at IMRG, said: We estimate that £6.4bn will be spent in December alone, with total sales for November and December set to reach £12.4bn. Sales for 'Super Sunday' and 'Mega Monday' alone are estimated to reach over half a billion pounds."
Super Sunday will also see a major landmark in the changing face of British shopping – for the first time ever, approximately one item will be bought every second on eBay.co.uk via a mobile or smartphone. More than 45% of Brits say that they are more likely to do their Christmas shopping via their mobiles than last year.
"We're seeing a significant shift in how people shop at Christmas. Brits are window-shopping the high street, then shopping smart by using their phones to buy the same items for less online" said Ruth Szyszkowski from eBay.
eBay is at the forefront of an explosion in mobile shopping globally, with over £1billion worth of items bought this year via mobile apps, and Brits are leading the way as the keenest mobile shoppers in Europe.
Despite the economic climate, ever-generous Brits will spend an average of £258 on gifts for others this year, with 25% of the population planning to spend over £400. They're making that budget go far though, with the average person intending to buy 10 presents. Mums are the most prolific present buyers of 2010.
Marina Felippe
Copyright © 2023 FashionNetwork.com All rights reserved.