NZ's Pumpkin Patch year profit down 14%
WELLINGTON, Sept 23 (Reuters) - New Zealand childrens' clothing retailer Pumpkin Patch Ltd. (PPL.NZ) on Wednesday 23 September reported a 14 percent fall in adjusted full year net profit, on the back of the economic downturn and store closures, and said conditions were expected to remain difficult.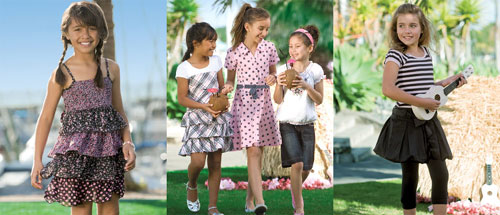 Photo: www.pumpkinpatch.co.nz
Adjusted net profit after tax for the year ended July 31 was NZ$ 14.7 million ($10.6 million) compared with NZ$17.1 million in the previous year.
A combination of asset writedowns and costs associated with store closures led to one-off charges of NZ$41.5 million, meaning the net result was a NZ$26.7 million loss.
The company declared a dividend of 4.5 cents per share, compared with 3.5 cents last year.
The Auckland-based firm, the largest specialty childrens' clothing retailer in New Zealand and Australia, has expanded aggressively into the United States, Britain and Asia over the past two years.
In June, Pumpkin Patch said it would close 20 of its 35 stores in the United States because of the economic downturn and take a non-cash charge of between NZ$30 million and NZ$40 million.
Shares in Pumpkin Patch last traded at NZ$2.02. The stock has doubled in value so far this year, compared with a near 16 percent rise in the benchmark NZSX-50 index .NZ50. ($1=NZ$1.39) (Reporting by Katie Foley)